FAQ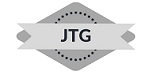 Frequently Asked Questions

Que. Do I need to register?
Ans. Yes. To place an order is necessary registration.
BUT! If you have an account at Facebook, it can log in to our system without having to fill out any additional login information.

Que. In which cities and regions supplying?
Ans. Currently mealvilla.com has included only restaurants in Gujarat.
At any moment you can expect to start work place and in your city and region.

Que. Who will deliver my order?
Ans. Most often the supplies are carried out by couriers themselves establishments from which you ordered.
It is the delivery to be made by a specialized courier.

Que. Can I repeat my order?
Ans. Yes. The system offers this unique opportunity. It is especially suitable for people who regularly order the same dishes.
Sign in, select "Order history".
All you need is to click the name of the place or date of the order you want to repeat and meals will automatically appear in "Your order".

Que. Where to point out that I do not want a product to be present in my dish?
Ans. Clicking the desired dish window appears that presents button "instructions". Write what you want and press "Add" or "Update".

Que. I want to change a dish. How?
Ans. Before you click "order" in "your order" can see icons "pencil" and "trash" to the name of the dish you want to adjust. Depending on the desired changes, you can delete or edit (add, remove or indicate "special instructions" to the dish) order.

Que. How long does the implementation of the order?
Ans. Execution time is determined by several factors:
1. The volume of the contract itself and the technological time for preparing food.
2. The time of delivery to your address. It is determined by the distance to you and the traffic load at the moment.
On the very establishment you can see the "Delivery time", which on average and depending on the restaurant.

The price for the "delivery" is always in "your order", except when it is free.

Que. Can I place an order for another day or hour?
Ans. Yes. The system allows to place an order for a different desired time of day.
In order for another day things depend on the institutions themselves. There are those who accept pre-orders for other days and times, even when closed.
For example, you can order food for lunch to arrive at 13:00 even at 8:30 in the morning.

Que. How do I know that my order is executed?
Ans. After your order you will receive an email with your order.
You can see its status, ie whether processed by logging into your account -> "History of orders".
There you can see all your order and their statuses.

Que. Will I receive confirmation that my order has been accepted or has a problem with her?
Ans. When ordering for the first time successful tenderer will surely called to verify the authenticity of the sender and address and. On subsequent orders is quite possible not to disturb you.
At any time you can track its status online.
When there is a problem with your order, you will surely get a phone call from the contractor himself.

Que. When and how can I pay?
Ans. For now you can pay for order in cash to the courier who carried out the delivery.
Soon you can pay with debit / credit card through PayUMoney

Que. I want to reserve a table in the restaurant, which is present on the site?
Ans. You can do this by clicking "Book table" and fill in the data.
Locals receive notice of your reservation and can inform you about booking in e-mail or phone.

Que. Can I make a comment and evaluation of the executed order?
Ans. Yes. For this purpose it is necessary to click the button "comment" in the profile of the club and to write his own.
Rating can give by clicking on the desired.

If after a few minutes will change the order status in the history of the orders, then maybe the restaurant is a problem. The most probable cause - no Internet or hardware problem!
Then call the phone service itself,or at least use the phone to contact the site.
WARNING: This phone can not give nor take orders!